Posts Tagged 'Vancouver Professional Organizer'
How many of you dream of a nice hot sunny vacation?
Do you think "I have too much work to go away?"
Or "I don't have the time"
We all know it is extremely important to have breaks. Whether they are short breaks throughout the day or a day off once a week or a much needed vacation. A British survey found that 40% of workers return to work feeling more stressed than before they left on vacation.
Yikes! Why is that?
Check out this short video on how to have a stress free vacation to find out
Tip #1: Disconnect. We all need a break from our electronic devises at some time or another. I know most of you are saying "ya but then I return to 100"s of emails, I would rather deal with them while on vacation"
The challenge with this is that it does not give your brain a chance to fully turn off and get into vacation mode. You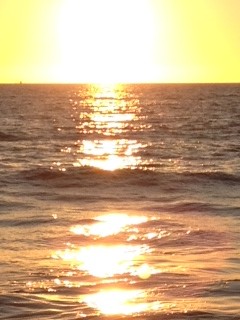 could end up reading a work related email that requires your attention. Then what? Interruptions to your family time, your relaxation time and fun time. What did we all do before we were so "addicted" or connected to our technology?
If you feel you simply cannot go without checking work emails then have a strict schedule. Say 15-30 minutes first thing in the morning and that is it.
Tip # 2: Plan in advance by letting your major clients knows that you will be away. Have an out of office reply on your email, and voice message.
Tip #3: Save the day before you go away to tidy up all the loose ends. Have you ever found how highly productive you become those few days before going on vacation? You work with a sense of urgency like never before.
Tip #4: Budget ahead of time. The best vacations are the ones that are paid for before you even leave. Then your only expenses are food and entertainment. Check online for FREE activities. Most places have several to pick from.
Tip #5: Be pet smart. Make arrangements in advance for Fido. Are you going to be travelling with your pets or will you be leaving them at home? This is one task that can be taken care of long in advance so it is not being left to the last moment.
See you under a sun umbrella or the ski slopes. What type of vacation do your prefer? Leave your comments in the box below.
PS: Do you need a system for your travel items? Call today for the latest organizing tips.
And if you love this video and tips please share the love by sharing the link. Thank you.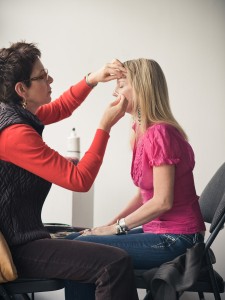 Most of you know I come from a cosmetic background. With well over 3 decades in the business I thought it was time to share a few of my trade secrets. Like most of us, putting on our make-up is a habit. One day rolls into the next and before long we realize we have not cleared out or organized our make-up for some time. This is not a good thing.
Here are a few of my top tips for organizing your make-up. You'll be able to find what you are looking for in 20 seconds or less and be up to date.
Tip#1 Pump bottles. Whenever possible use cleansers, moisturizers and foundations that come in pump bottles. This saves time. No more opening the containers morning and night. Simply pump out what you need. It is also more sanitary as your fingers are not touching the open caps.
Tip#2 Brushes. One good set of brushes is all a gal needs. My favorite is the MaryKay brush set because it comes in a nice roll –up container. This is especially handy when traveling. Good brush sets will last many years. Wash them once a month in a little shampoo and conditioner. Allow to dry overnight. Toss out all old, used sponge tip applicators and broken brushes.
Tip#3 Colour cosmetics. This includes eye shadows, liners, lipsticks and blush. Dump out your cosmetic bag, drawer or basket. Know your limit. How many items do you really want and need? It is safe to say that 3-4 eye colours will cover your basic needs. Toss the ones you never use and ALL purchasing mistakes. Come on, we all have one or two of those in our bag. The shimmery gold eye colour that you thought you HAD to have. Toss ALL lipsticks you are no longer wearing. The ones with just a little left in the tube, the FREE ones that are not your colour and the outdated ones. Keep your favorite 3-4. Do the same with your liners and blush. The thing is we wear 20% of our make-up 80% of the time.
Tip#4 Storage. Pick one place to store your make-up. Do you like to keep it all in a cosmetic bag, a basket or a drawer? The more places you have to store cosmetics the more likely you will spread to those areas. This is not a good thing. I keep all my items in one small drawer in the bathroom. I also like to have a travel cosmetic bag ready to go at all times. I put all my "almost finished" eye colours, blush and liners in there.
Tip#5 Toss. How many bottles of half used creams, lotions and potions do you have? Do you go onto the new before using up the old? People have the best of intentions of using up those partially used bottles. They don't. Do yourself an organizing favour and toss them out. OR promise me you will use them up before buying new.
Do you have lots of unopened make-up items, cosmetics or toiletries? Please donate them to your local women's shelter. They would be happy to receive them.
Keep your "look" up to date with regular consultations. Many cosmetic counters offer this service. So do home based cosmetic companies. Find a consultant who knows your style and one that you trust.
I love organizing cosmetic drawers, bags or baskets. Be sure to contact for a FREE 30 minute phone consultation. We will discuss your make-up needs; your storage concerns and solutions. I'll even give you the latest make-up trends.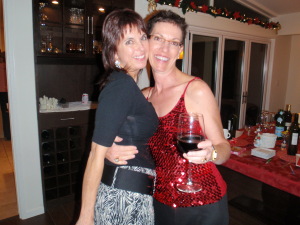 Do you find yourself in the position of attending formal events?
Is it once in a lifetime? Or is it part of your norm?
If you do not attend charity events very often it can be a challenge as to how to act, what to wear, etc.
These tips could work for attending a charity event, a fancy dinner party, or work related event.
Here are my Top 5 tips on How to attend a charity event in style.
Tip#1: Know the exact time and location of the event.
Since I was a guest to this event I did not see the tickets in advanced. I relied totally on my girlfriend. I was her "date". I picked her up and followed her instructions of going to the Bayshore Hotel in downtown Vancouver. Once we arrived I gave the valet the valet ticket. After some time he came back to us and asked if we were at the right hotel. I thought we were because of my friends instructions. To make sure, I checked the tickets. This is what any organized person would do. Ah, we were not at the right hotel. Good thing the hotel we needed was right around the corner. With a good laugh we headed off to the correct hotel. (My friend mentioned that this mix-up would make a good story one day.)
Tip#2: Arrive early, stay late.
The thing about attending a charity event is that there is usually so much going on. By the time we arrived we did not have much time to scan the silent auction items. Some of the silent auction areas had already been closed. This was fine for us however, if you want to bid on certain items it is best to get there early. Staying right to the end is the polite thing to do. Hundreds of man-hours, effort and organizing went into planning the event. It is a nice gesture to stay to the end. Plus, it makes for great people watching.
Tip#3: What to wear.
At an event of this magnitude it is always better to be overdressed. Not to worry if you do not have such an outfit in your wardrobe. Here are some fun ways to get "the look". Anything sparkly will do. If you have a long dress this is the time to wear it. Jazz up a basic black dress with fun jewelry. If you do not have these items can you borrow from a friend or see what your local consignment store has to offer. What about hair and make-up? This is the time when you can really go all out. What fun to have an up-do or false eyelashes, etc?
See if you can score a deal with your hairdresser to not charge you for doing your hair that day. Take the money you would have paid her and donate it to the fundraiser. Same goes with getting your make-up done. I'll bet these people would gladly go for it. ASK. They may even give you a little extra cash to toss in to the donate pot. The thing is you might want to go and buy a whole new outfit. Would you wear it again? If not, then that means you are bringing more items into your home. Plus, the money you would spend on a whole new outfit could be money you could donate to the charity event you are attending.
Tip#4: No mobile devices.
Most of the people attending a charity event are very serious about the cause. There are speakers, live actions and loads of activity going on. Not to mention the fun band. The last thing anyone wants is to hear a mobile device going off. That also includes texting. Ya, I know we live in a world of instant communication but this is not the time or place for it. I'm an old fashion kind of gal when it comes to this. I left my phone in the car.
Tip#5: Know your limit.
When attending an event like this it is always good to go with a goal in mind. How much money would you like to donate to this cause? It is so easy to get caught up in all of the excitement. You might end up with items you never intended to get. So, be very clear as to how much you would like to spend and what you would like to spend it on. The best items are the consumable ones. That way you are not bringing more stuff in to your home. The hotel packages, food baskets and spa treatments are some of my all time favorites. These also make great gifts for family and friends. Consumable gifts are the best!!
The event I attended was so glamorous. It was a fun night. The dinner was yummy and the dessert was divine. With a Paris theme you can only imagine. I was thrilled to be there and very grateful. Watching the live action was amazing. The room was filled with excitement. Hearing the heartfelt presentations was warming. I know it was a huge success for all of those who participated.
Need help with knowing what to wear, what fork is the right one to use, or which glass is yours? Please contact me for a FREE 30 minute coaching call on how to get the most form the charity event you are attending.