Posts Tagged 'Vancouver Professional Organizer'
How often do you hear people say "oh it is only X dollars so I may as well get it"
Or
You are out shopping with a friend and the clerk lets you know that today only is "buy one get one free (BOGO) or buy one and get one at half price"
These and many more are some of the shopping traps we need to be aware of.
Check out this short video on how to avoid shopping traps
Then read on for Getting It Together's Top 7 tips on How to Avoid Shopping Traps (not in any particular order)
Gift with purchase. You will see this a lot at the cosmetic counters. Spend 50.00 and you get this for free. Now the interesting thing about these gifts is that they might not be the best items for you. Check and make sure you really need these free items or have a friend/family member that you can give them to. Do you have large quantities of unused cosmetic items sitting under the sink? Why not donate them to your local women's shelter?
Bigger is better. All of the big box stores promote this mentality. Let's get real! If you live on your own or have a really small family you probably do not need a life time supply of paper towels. It is better to keep your money in the bank than on your pantry shelf taking up valuable space. So often I clear out a client's pantry only to find several hundreds of dollars of expired food items. Can you split large bulk items with your neighbour or a family member?
Free Shipping (if purchase is over X amount). Don't get caught up in buying unnecessary items just to get the free shipping. Better yet why not talk to a friend or family member and see if they need anything from that same store.
Get them in all colours. I always thought that was interesting how Oprah talked about her favorite things and when she found a sweater she liked she got it in every colour. For her it is not about the money however when does a gal have that much time to wear all those sweaters?
It's on sale. This is not the reason to buy anything. The only reason to make a purchase is because you need the item. This is especially true for women's clothing. You hear ladies say "well it was ONLY 9.99" but do they wear it? Just think, you have to spend to save!
Complete your set. Ok if you have a fine china set and you use it and love it then you probably would want to have ample place settings to complete the set however in most other cases (which I cannot think of one can you?) then what set do you need to complete?
Not having a purpose. We can get caught up in these traps by thinking that one day we might need that item. Whatever that item might be. Buy things as you need them.
5 Questions to ask yourself before purchasing.
Do I need it?
Do I have the money to buy this?
Can I get it on sale or at a better price someplace else?
Can I ask for this item for my Birthday, Anniversary or Christmas gift?
What is the purpose of buying it?
This article is not about putting a damper on shopping which can be a fun past time for many. It is simply one way of looking at how to avoid shopping traps. We all make purchasing mistakes. Buy an item just because, or to make us feel happy or we feel we got talked into it just to name a few. However next time you head on out for a shopping day take these tips and maybe it will help you in being a more mindful shopper.
PS: My online marketing buddy Mary Charleson, wrote this great article on Target. I found it so interesting that I wanted to share it with you along with Mary's FREE offer.
How many of you dream of a nice hot sunny vacation?
Do you think "I have too much work to go away?"
Or "I don't have the time"
We all know it is extremely important to have breaks. Whether they are short breaks throughout the day or a day off once a week or a much needed vacation. A British survey found that 40% of workers return to work feeling more stressed than before they left on vacation.
Yikes! Why is that?
Check out this short video on how to have a stress free vacation to find out
Tip #1: Disconnect. We all need a break from our electronic devises at some time or another. I know most of you are saying "ya but then I return to 100"s of emails, I would rather deal with them while on vacation"
The challenge with this is that it does not give your brain a chance to fully turn off and get into vacation mode. You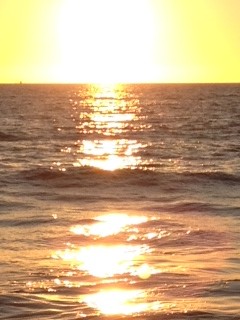 could end up reading a work related email that requires your attention. Then what? Interruptions to your family time, your relaxation time and fun time. What did we all do before we were so "addicted" or connected to our technology?
If you feel you simply cannot go without checking work emails then have a strict schedule. Say 15-30 minutes first thing in the morning and that is it.
Tip # 2: Plan in advance by letting your major clients knows that you will be away. Have an out of office reply on your email, and voice message.
Tip #3: Save the day before you go away to tidy up all the loose ends. Have you ever found how highly productive you become those few days before going on vacation? You work with a sense of urgency like never before.
Tip #4: Budget ahead of time. The best vacations are the ones that are paid for before you even leave. Then your only expenses are food and entertainment. Check online for FREE activities. Most places have several to pick from.
Tip #5: Be pet smart. Make arrangements in advance for Fido. Are you going to be travelling with your pets or will you be leaving them at home? This is one task that can be taken care of long in advance so it is not being left to the last moment.
See you under a sun umbrella or the ski slopes. What type of vacation do your prefer? Leave your comments in the box below.
PS: Do you need a system for your travel items? Call today for the latest organizing tips.
And if you love this video and tips please share the love by sharing the link. Thank you.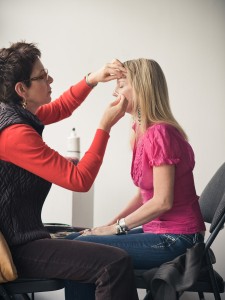 Most of you know I come from a cosmetic background. With well over 3 decades in the business I thought it was time to share a few of my trade secrets. Like most of us, putting on our make-up is a habit. One day rolls into the next and before long we realize we have not cleared out or organized our make-up for some time. This is not a good thing.
Here are a few of my top tips for organizing your make-up. You'll be able to find what you are looking for in 20 seconds or less and be up to date.
Tip#1 Pump bottles. Whenever possible use cleansers, moisturizers and foundations that come in pump bottles. This saves time. No more opening the containers morning and night. Simply pump out what you need. It is also more sanitary as your fingers are not touching the open caps.
Tip#2 Brushes. One good set of brushes is all a gal needs. My favorite is the MaryKay brush set because it comes in a nice roll –up container. This is especially handy when traveling. Good brush sets will last many years. Wash them once a month in a little shampoo and conditioner. Allow to dry overnight. Toss out all old, used sponge tip applicators and broken brushes.
Tip#3 Colour cosmetics. This includes eye shadows, liners, lipsticks and blush. Dump out your cosmetic bag, drawer or basket. Know your limit. How many items do you really want and need? It is safe to say that 3-4 eye colours will cover your basic needs. Toss the ones you never use and ALL purchasing mistakes. Come on, we all have one or two of those in our bag. The shimmery gold eye colour that you thought you HAD to have. Toss ALL lipsticks you are no longer wearing. The ones with just a little left in the tube, the FREE ones that are not your colour and the outdated ones. Keep your favorite 3-4. Do the same with your liners and blush. The thing is we wear 20% of our make-up 80% of the time.
Tip#4 Storage. Pick one place to store your make-up. Do you like to keep it all in a cosmetic bag, a basket or a drawer? The more places you have to store cosmetics the more likely you will spread to those areas. This is not a good thing. I keep all my items in one small drawer in the bathroom. I also like to have a travel cosmetic bag ready to go at all times. I put all my "almost finished" eye colours, blush and liners in there.
Tip#5 Toss. How many bottles of half used creams, lotions and potions do you have? Do you go onto the new before using up the old? People have the best of intentions of using up those partially used bottles. They don't. Do yourself an organizing favour and toss them out. OR promise me you will use them up before buying new.
Do you have lots of unopened make-up items, cosmetics or toiletries? Please donate them to your local women's shelter. They would be happy to receive them.
Keep your "look" up to date with regular consultations. Many cosmetic counters offer this service. So do home based cosmetic companies. Find a consultant who knows your style and one that you trust.
I love organizing cosmetic drawers, bags or baskets. Be sure to contact for a FREE 30 minute phone consultation. We will discuss your make-up needs; your storage concerns and solutions. I'll even give you the latest make-up trends.