Organizing family photos does not have to be an arduous task as long as you ask yourself these key questions.
What is your ultimate goal with organizing family photos?
Who would like to inherit all your family photos?
Would you like a family photo album for each family member or just one communal album?
Have you asked your family members if they would like a family photo album or is this something that you think they would like?
Do you make a hard copy or do you put each family member's photos on a disk?
Do you organize your album by event or chronological?
Please ask yourself these questions and get clear on your outcome before starting the project.
The reason why I am getting you to really analyze these questions is because putting together family photo albums can be tricky. The upside is it can also be loads of fun and very rewarding.
I am going to assume you want to put together a family photo album for each family member. I'll also assume that your pictures are in hard copy format not digital.
Check out this short video on Organizing Family Photos:
Use these top 5 Getting It Together tips to move forward with organizing family photos.
Let's say you have 2 children. One we will call Tim and the other Sue.
Tip#1: Take a big white envelope and label it TIM. Take another big white envelope and label it SUE.
Tip#2: Take one small pile, small box or one old photo album. Divide the pictures between each big white envelope. Do not worry about anything else at this point. Just the sorting and dividing of prints between the 2 envelopes. If both children are in one picture you could scan it and put the photo in each envelope.
Tip#3: Take each envelope and do a ruthless purge. Toss any photos that are out of focus. Toss any where the eyes are closed or beat red. Toss any photos in which you have no memory of taking it, do not know where it was taken and or do not know who else is in the photos.
Tip#4: Next take your envelope of pictures and sort them by date or by events. For example you could put all birthday pictures together. Then all Christmas pictures together, etc. I find this to be far more effective than trying to do an album by date.
Tip#5: Put together the album. You may choose to write a little story on each page.
Once you have completed the 2 albums watch with delight as your grown children open them and devour the pages. I am sure they will be thrilled.
Still feeling a little overwhelmed by all the photos in your home. Call me for a FREE 30 minute phone consultation. We can discuss your personal needs. I'll give you some tips and encouragement to help you move forward with this project.
Did this video and article help you with moving forward? If so, please leave a comment in the comment box below and please share the love by sharing this blog post with your family, friends and social media peeps. Thank you.
Imagine a TV crew showing up at your door to do a segment on "organizing"?
What 2 words would you say first?  (Please leave your comments in the comment box below.)
No way
Right on
Go away
Get lost
Oh s…
Far out
Of course, I told them to "come in!"
I got the call a few days prior from the producers at "goVancouver".
They asked if I would mind if they came on over to my home and did a show on getting organized.
Would I mind!?!
I was so excited I could hardly wait. I am so grateful.
Check out the video to find out more about your junk drawer aka – deferred decision drawer, a cluttered mind, photos, file cabinets and the famous 1to31 Organizing System.
It was an honour and a blast having Johanna and her crew in my home. They are welcome ANY time. Even without notice.
Thank You goVanouveronShawTV.
How many hours are in your day?
This is a trick question. Joking aside we all have the same 24 hours in a day. It is how you use them that counts. Some people have a very high value on time while others do not.  Some people seem to cram a lot in a day while others do not want to. Since we are all given the same amount of time in a day it really is up to us as to how we spend them.
Are you spending yours the way you really want to?
For sure most of you have certain obligations in a day. For sure some of you have certain responsibilities in a day. Once those obligations and or responsibilities are taken care of you can then look at the rest of your time and see how you are spending it.
Check out this short video on time management.
Did you know that 28% of our day is spent on email? YIKES!!! You have heard it from me before however it is worth repeating.
Unless you have the type of job that requires you to be on email all day only check email twice a day. For sure only check your personal emails twice a day. Check it at noon and again at 4 pm. You will be shocked at how much more time you will have. You will be surprised at how most of your emails can wait from 4 pm until noon the next day. Give it a try and let me know the results in the comment box below.
Did you know that 60% of people check work related emails while on vacation? Giving yourself a mental break actually increases your productivity once you get back to work. Our minds deserve a break. I hear people say "ya but if I do not check my work emails while I am away I will come back to hundreds of emails." My question would be "how many of those hundreds of emails have taken care of themselves while you have been away?"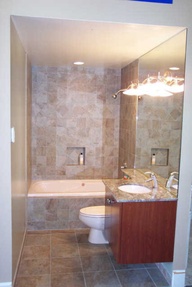 This is shocking…59% of people check their emails from the bathroom!! Is this the reason so many phones end up in the toilet?  There is nothing that cannot wait until you have had a few minutes of private time.
30% of people describe most days as being stressful. Well I guess so if you are taking your phone with you on holidays and to the bathroom. Having proper time management really does ease the stress.
I have found that using the weekly plan sheet eliminates so much stress and increases the number of minutes you have in the day. If you have not received your FREE copy of my Getting It Together's weekly plan sheet please email me right away and I will send you a copy. Then in your FREE phone session I will give you the step by step methods I use to implement this weekly plan sheet into my life. I recommend colour coding along with getting real about your ideal day.

51% of people admit social media at work hurts their productivity. What about the other 49%? I guess they are not admitting it! Social media has its' time and place. What I have found about social media is that it is so easy to get distracted and start web surfing without that being your intention. Before you know it 2 hours have gone. Never to been seen again.
I highly recommend having a set amount of time blocked off in your weekly plan sheet for social media. Stick to that plan and see how much more time you have in your day.
The average person has up to 13 different time management methods and they still forget stuff. Are you strictly an electronic kind of person or do you still like the paper method? Pick one way or the other and stick to it.
Another great tip for increasing your time is to illuminate interruptions. Did you know that most people get interrupted up to 7 times a day while working on a project? This might be at work or at home.  These interruptions can add up to 50% of your day. There is nothing wrong with putting a sign on your door that says "please do not interrupt unless the place is on fire. I will be available at X time to answer your questions."
Many people feel that multitasking will increase their time. In fact the opposite is true.
If you focus 100% on the task at hand you will get it done faster, better and with less stress. Please see one of my previous blogs about "Clutter and how it is affecting your relationships."