Freedom from Clutter
Are you drowning in clutter and don't know where to start?
Would you like to be more organized?
Would you like more time for fun?
Are you feeling overwhelmed and stressed?
If you answered "Yes" to any (or all) of these questions, then you are ready for the Freedom from Clutter Master Mind Series.
This 4-week series is designed with you in mind. Your input counts!
Your questions, concerns and challenges matter and will be discussed in our 55 minute video/conference calls.
By the end of the series you will be in control of your clutter and a master organizer.
Imagine…


…having more time for your family and friends
…finding an item in 20 seconds or less
…knowing you're not alone.
Master Minds are great minds thinking alike; being with like-minded people in similar situations with similar challenges and brainstorming solutions.
Attend live or listen in later at your convenience (you must register for either).
Ready to register right now? Just enter your name and email below, and you'll be on the list!
What Does the Master Mind Series Include?
Each week we will discuss a new topic.
Week 1: How Clutter Affects You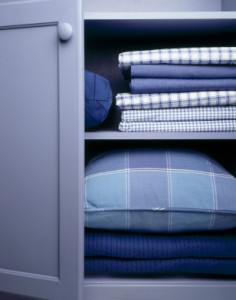 We discuss
•    Your health
•    Your Productivity
•    Shame and embarrassment
•    Learn to trust yourself
Week 2: The Cost of Clutter
We discuss
•    What it costs you
•    How you can reduce the cost
•    Steps to release mind clutter
•    4 simple rules to live by (great for the whole family)
Week 3: Clutter vs. Collections
We discuss
•    What to do with all this stuff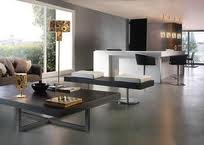 •    Who wants it anyway?
•    Is it trash or treasure?
•    15 minutes to freedom
Week 4: Downsizing
We discuss
•    Time to downsize – who will help?
•    How to downsize aging parents
•    4 kinds of clutter
•    When and where to start
Why Rowena?
Rowena List is a sought-after professional organizer, image consultant and speaker.
She inspires by enhancing faces and clearing spaces. Her contagious passion and no-nonsense demeanor has led to numerous media appearances, including: City TV's Breakfast TV and the Fanny Kiefer Show, as well as articles in the Vancouver Sun, The Province, the Vancouver View Magazine, BC Business Magazine and the Burnaby News Leader.
She was also featured in More Magazine's April 2009 issue.
Rowena shares personal trade secrets that helped her create and maintain a history of "success without struggle." Unafraid to pull up her own sleeves, Rowena literally digs deep – through skillful coaching, clutter reducing techniques and organizational tools – to help individuals and companies quickly rediscover their energy, productivity and confidence buried under (sometimes years of) clutter and neglect.
Ready, willing and able to share all her years of expertise and knowledge with you, Rowena's "outside-in" approach may start with the transformation of a room, home or image but invariably ends up transforming the clients themselves.
Your Package Includes…
One FREE Audio CD – Clearing the Clutter – 35 minutes of tips on how to get and stay organized. Valued at $19.95
The 1to31 Organizing System. Valued at $77.95
Connections: TheRList – resources to other businesses and business people. Only available to registrants.
Weekly email question to Rowena
We arrange to pick-up your stuff
Discounts on movers
Hands on organizing services if required.
…All you need to succeed!
Why should you enroll?
We need YOU.
That's right. We need your clutter stories and we need your support for the other participants on the video/phone. We want you to succeed and move forward with clearing YOUR clutter and staying clutter-free.
If you want peace of mind, freedom, less shame, more time, more money, then take advantage of Master Mind series and enroll TODAY. Space is limited.
Rowena is willing and able to share her expertise with you!
No one was born organized – it's something you can learn. Rowena will teach you the secrets and you will learn the systems.
All your questions will be answered over the 4-week series.
Your Package Includes…
•    4 weeks of tutorial, training and support
•    One additional email to Rowena per week. One email. One question.
Some High Fives for Rowena
"After attending one of Rowena's events I immediately went home and starting clearing the clutter. She is so inspirational. I love how she tells it like it is. You will feel so empowered."
—Brenda K, Kelowna BC
"I love all of the tips Rowena shares…She is so generous with her knowledge and expertise. I've been able to work on projects by myself. When I get stuck I simply call Rowena in for a few hours of clearing the clutter together. It is more fun working with her and she really helps me stay focused and on track. Thank you Rowena for all you do."
— Karen R, Vancouver BC
Get on the waiting list right now, and we'll email you the moment the registration doors open!
Please note: Getting on the waiting list does NOT obligate you to participate. It simply means that you will be the first to know when the registration begins.