Clearing the Clutter Audio Program on CD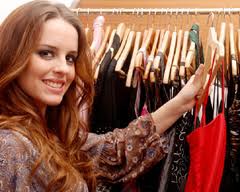 Do you want a professional organizer by-your-side as you organize each area of your home – but without the price tag?
If yes, this "Clearing the Clutter" audio program is YOUR solution.
Just chose which area you want to organize, then listen to the corresponding track on the CD.
You will have me, Professional Organizer Rowena, by your side to walk you through your project as if I was actually there coaching you and cheering you on.
Each track is short and easy to follow.
The tracks include: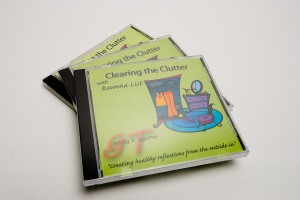 How clutter affects us
Rules of de-cluttering
Wardrobe, make-up & other personal affects
Garage & car
Office
Miscellaneous clutter
Cost of clutter
Staying clutter-free
This audio CD will …
…keep you motivated and inspired
…help you find new ways to SAVE time and money
…enhance your energy, confidence and self-worth
…act as your own personal organizer walking you through the process
…help keep you focused on completing an organizing project
…provide helpful tips, solutions and customizations to ensure you stay organized
This audio CD is designed to help you clear clutter in any area of your home in under 15 minutes.
What People Are Saying:
"Great CD! I have listened to it twice. You put forth brutal honesty mixed with compassion and great tips. You related well to your varied listeners with many examples. Well done Rowena 
Linda M – Tsawwassen  BC Canada

"Every time I want to clear some clutter I listen to Rowena's CD. If I am purging my make-up I listen to that track. If I am clearing the clutter in my office I listen to that track. It is like having Rowena on my shoulder. This way it is not so overwhelming. Rowena's "Clearing the Clutter" CD helps to keep me on track and focused."
 —Laraine W., White Rock, BC, Canada
Get your copy now for only $19.95