Need a little extra help?
Do you wish you were more productive?
Are you feeling overwhelmed by the amount of clutter you have?
Is clutter holding you back from living the life of your dreams?
Do you get started only to stop a few minutes later or have trouble with staying focused?
Do you wish you had someone on your side supporting you, coaching you, listening to you and caring for you?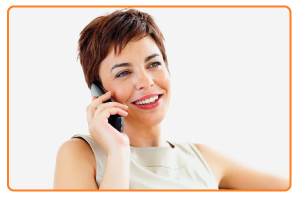 Look no further. I am by your side, just a phone call away!
 That's right. I have created a phone/Skype-coaching program, specifically designed for YOU.

What Exactly is Productivity & Organization Coaching?
Productivity & organization coaching is geared towards taking action and getting results. It is especially designed for people who have clutter and cannot seem to move forward with clearing it out. My role is to support you in becoming more organized and productive. I will share my trade secrets with you on how to have "success without the struggle".
Productivity coaching will give you:
Tips and techniques that you can use immediately in your day-to-day activities.
Support in staying focused.
Relief from the stress of chaos and disorganization.
More time for your family and friends.
Freedom to do all the things you want and love to do.
Improved organizational and time management skills.
Tools to move forward and reach your goals.


It is like having your best friend or mentor right by your side – someone who is looking out for your best interests.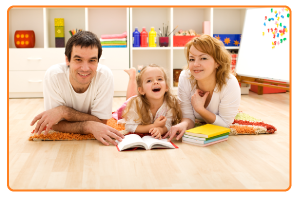 Habits can be hard to break if you are trying to do it alone. But you don't have to be alone. With this coaching program, I will be on your side every step of the way. I am only a phone call/Skype away.

Why Me?
Chances are if you are reading this page we have met. It might be over the phone, in person or through my blog. If we have done hands-on organizing together, you know my style. You know how hard and fast I work and you know I like to get results. You know that I can keep you focused to task. If you have been reading my newsletters and blogs you know how I like to get things done.
You know my level of expertise by the endless tips and secrets I share and all of the media coverage I get.
Helping you get and stay organized is my true passion and calling.
I understand that not everyone is born organized. That is okay. It is a skill that can be learned. Productivity and organization coaching is a way to learn these invaluable skills and be supported all along the way.
I've spent thousands of hours supporting and guiding people like you get and stay organized. I've helped them with time management, money management, goal setting and personal development.
Because of my background in business management, sales and marketing, I am equipped to help you create systems and processes for running your day efficiently so that you can go home on time and energized each night.

Is Coaching the Same as Therapy?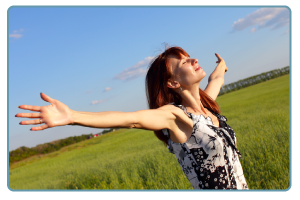 No, productivity and organization coaching is NOT therapy or counseling. We will not be digging up the past.  We will move you forward towards your goals.
You will be empowered to take ACTION.
Coaching is done over the phone or Skype.
You can sit in the comfort of your own home of office — anywhere in the world.
You can be in your pajamas or business attire.
You can book as many or as few sessions as you feel you need.

What Others Have to Say About Me:
"I remember during our coaching session you suggested assigning colors to different calendar tasks, to help organize and get a "visual" of how the week looks. I started to do that last week, and it's really helped: I can see where my time has been spent, and it's been a good visual for me. Plus, it's fun to look at colors on the screen, instead of just the dull Google Blue. Thanks for the suggestion."
~ Tim Dart
Ready to Get Started?
Want to know more? Schedule a complimentary 15-minute no-obligation phone consultation. You can email me directly at rowena@gettingittogether.ca or call me at 604-520-9550. During your consultation we will discuss your needs, goals, expectations, how the process works, your time commitment, and how soon you would like to see results.If we are a good fit for each other, we will schedule your FIRST coaching call. If time permits we can start your first coaching call right after your complimentary consultation.
I look forward to supporting you in reaching your goals!