Archive for the 'Moving and Life Transition Organization' Category
How many hours are in your day?
This is a trick question. Joking aside we all have the same 24 hours in a day. It is how you use them that counts. Some people have a very high value on time while others do not.  Some people seem to cram a lot in a day while others do not want to. Since we are all given the same amount of time in a day it really is up to us as to how we spend them.
Are you spending yours the way you really want to?
For sure most of you have certain obligations in a day. For sure some of you have certain responsibilities in a day. Once those obligations and or responsibilities are taken care of you can then look at the rest of your time and see how you are spending it.
Check out this short video on time management.
Did you know that 28% of our day is spent on email? YIKES!!! You have heard it from me before however it is worth repeating.
Unless you have the type of job that requires you to be on email all day only check email twice a day. For sure only check your personal emails twice a day. Check it at noon and again at 4 pm. You will be shocked at how much more time you will have. You will be surprised at how most of your emails can wait from 4 pm until noon the next day. Give it a try and let me know the results in the comment box below.
Did you know that 60% of people check work related emails while on vacation? Giving yourself a mental break actually increases your productivity once you get back to work. Our minds deserve a break. I hear people say "ya but if I do not check my work emails while I am away I will come back to hundreds of emails." My question would be "how many of those hundreds of emails have taken care of themselves while you have been away?"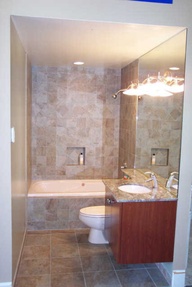 This is shocking…59% of people check their emails from the bathroom!! Is this the reason so many phones end up in the toilet?  There is nothing that cannot wait until you have had a few minutes of private time.
30% of people describe most days as being stressful. Well I guess so if you are taking your phone with you on holidays and to the bathroom. Having proper time management really does ease the stress.
I have found that using the weekly plan sheet eliminates so much stress and increases the number of minutes you have in the day. If you have not received your FREE copy of my Getting It Together's weekly plan sheet please email me right away and I will send you a copy. Then in your FREE phone session I will give you the step by step methods I use to implement this weekly plan sheet into my life. I recommend colour coding along with getting real about your ideal day.

51% of people admit social media at work hurts their productivity. What about the other 49%? I guess they are not admitting it! Social media has its' time and place. What I have found about social media is that it is so easy to get distracted and start web surfing without that being your intention. Before you know it 2 hours have gone. Never to been seen again.
I highly recommend having a set amount of time blocked off in your weekly plan sheet for social media. Stick to that plan and see how much more time you have in your day.
The average person has up to 13 different time management methods and they still forget stuff. Are you strictly an electronic kind of person or do you still like the paper method? Pick one way or the other and stick to it.
Another great tip for increasing your time is to illuminate interruptions. Did you know that most people get interrupted up to 7 times a day while working on a project? This might be at work or at home.  These interruptions can add up to 50% of your day. There is nothing wrong with putting a sign on your door that says "please do not interrupt unless the place is on fire. I will be available at X time to answer your questions."
Many people feel that multitasking will increase their time. In fact the opposite is true.
If you focus 100% on the task at hand you will get it done faster, better and with less stress. Please see one of my previous blogs about "Clutter and how it is affecting your relationships."
Would you like to have a stress free move?
Do you need to downsize but procrastinate?
Human nature is to take the path of least resistance. For this very reason people hold off moving/packing until the last possible moment. This is why we have people in their 80's and 90's that are still living in the family home even if it is too big or too much upkeep.
Check out this short video on packing tips when getting ready to move.
Here is a general guideline for packing. Adjustments can be made based on what you are packing and where you are moving to. Local moves are just slightly different from long haul moves.
SUPPLIES:
You will want to make sure you have all your supplies handy and ready to go before starting to pack.
Boxes and packing materials.
You can "rent" cardboard boxes from most moving companies or you can get cardboard boxes from your local grocery store. If you would like to go "GREEN" you can use www.frogbox.com. Frogbox drops off reusable boxes at your door and picks them up once you are finished your unpacking. Great motivation to unpack your boxes ASAP.
Get white unprinted clean paper, bubble wrap, any old towels and sheets. (Frogbox supplies paper with their boxes.)
Purchase some good sealing tape. I prefer to not use a tape gun as I find them more hassle than they are worth. Just tape and a good pair of scissors. Be sure to leave your comments on this topic once you have watched the video.
Be sure to have labels and a few black felt markers. The better your boxes are labeled the better the unpack goes. You might even want to use different coloured labels for each room.
Prohibited Items.
Do not pack any flammable or dangerous items. Propane tanks, paint, lighter fluid, matches, bleach, acid batteries, charcoal, chemistry sets or pool chemicals are all prohibited. Do not pack aerosol cans containing oven cleaner, hair spray, lighter fluid, antiperspirants or spray paints. These items could explode and cause damage to your belongings. (This is especially important for long haul moves.)
ITEMS OF VALUE:
Jewellery, coin collections, currency, stocks, bonds, precious stones, stamp collections, deeds, notes or any other items that have exceptional value should not be packed in with all your "regular"  household items. Take special care and pack this yourself. Make arrangements for you to transfer them. Make sure you have adequate insurance coverage.
PERISHABLE ITEMS:

Try to pare down as much as possible prior to your move. Use up all the frozen food items, condiments and fresh produce. If your move is local, use a cooler to transfer these items. Be mindful of your plants.
BASIC PACKING TIPS:

Have all your supplies ready in one area. Stay focused to one room at a time. Only pack what you love, use and need. This is a perfect time to be ruthless. I am doing a serious downsize. Each item I pick up I ask myself "will this fit in 600 sq feet?" If not, out it goes.
Keep as many "like" items together as possible. For example, if you are dismantling curtains/blinds or a bed keep all the hardware together with those items. Ziploc bags are perfect for this. You can see what is inside and they are sturdy.
Keep all boxes to a moderate weight. Label "HEAVY" if it is books or other such heavy items.
Seal open containers prior to packing. You would hate to arrive at your new home to find rice or cereal dumped out in a box of pantry items.
Place liquids in a sealed bag. For example your shampoo or dish detergent. Again that would be a mess to come across.
China and glassware needs to be packed standing on edge as opposed to lying down. Plates can easily break if they are laying flat. If you have old sheets or towels use these for packing your fragile items. I like to put a pillow on top of my fragile items for extra cushioning. Label "FRAGILE".
Pack lamps separate from their shades.
Keep electronics and all the parts in one box. For example, pack your computer with all the cords, etc.
Mattresses. Use a mattress bag for extra protection. Let's hope it does not rain/snow on moving day.
Use your empty suitcases for things like clothes, linens or pillows.
Use strong packing tape to bundle groups of garden tools or things like mops and brooms.
ARTWORK/PAINTINGS:
Package well with bubble wrap. Keep them standing up on edge. Same goes for glass table tops or mirrors.
TOYS:
Try to keep "like" toys together. A box of dolls, a box of trucks, a box of Leggo, etc.
STORAGE:
When is storage necessary? What should you store? What should you not store? Contact me and we will discuss this. All my clients are eligible for 25% of their first month of storage with www.mapleleafstorage.com
These are just some of the basics packing tips. Please contact me for a FREE 30 minute phone consultation to discuss your upcoming move. I specialize in downsizing, moving, packing and unpacking. I have an endless "LIST" of contacts. Fabulous consignments stores, professional moving companies, insurance representatives…just to name a few.
Have you ever wondered what exactly is a professional organizer?
Have you ever wondered what does a professional organizer do?
Have you ever wondered how a professional organizer got started in the profession?  (This is the question I get asked the most.)
Sign up for your FREE session here.
If you sign up for your complimentary session with me, I will share my story with you…only if you are really curious. If not, no worries we will just dive right into your challenges and how to solve them.
Check out this short video on what is a professional organizer.
A Professional organizer supports, empowers and encourages their clients through the non-judgmental process of sorting, purging and storing of unwanted and wanted items. A Professional organizer provides hands-on services. A professional organizer coaches and transfers organizing skills to help clients develop appropriate and lasting solutions for their individual needs. A professional organizer follows up and is always there for you….on time.
Some of the services I specialize in are:
Residential Hands-On Organizing: De-cluttering and organizing garages, storage lockers, closets, bedrooms, kitchens, kids rooms and home offices just to name a few. I can also support and encourage you with space planning, closet design and storage solutions. And then there are the projects of sorting and organizing memorabilia and photos. Basically if it has anything to do with organizing, I do it.
Other services I provide are: time management, goal setting, packing and moving and productivity coaching.
I also conduct seminars, workshops and keynote speaking engagements.
Do you belong to a networking group, a women's business group, business professional organization or any other association that you feel might enjoy hearing top organizing tips?
If so, please fill in the comment box below or send me an email at rowena@gettingittogether.ca. Let me know who you would like me to speak to. We can discuss topics that would best suit your organizations needs.
If you are not in the "Getting it Together" community, add your email address to the right.  You'll get instant access to a free ebook that outlines a simple 10-day plan for organizing 10 different areas of your home in 15 minutes or less.