Archive for the 'Moving and Life Transition Organization' Category
Today was my annual mammogram exam. (Here is my small rant: please go have an ANNUAL mammogram if you are over 40!) For all you guys out there do you know what you are missing? Think of having your baby finger slammed in a door.
The x-ray technician was chatting with me about retirement. I am a long way from that however I was intrigued by what she had to say. She is 63 and wanted to work another 5 years if her health allowed her to. She went on to say what would she possibly do if she were to retire early. She thought she would not feel "needed". I expressed my opinion by saying I thought it was okay to keep working as long as she was also doing things she really enjoyed like golfing, traveling, etc. This whole conversation got me thinking about retirement and what does it all mean. How do we get ready to retire? How do we make the most of it? Read on to get the top Getting It Together tips.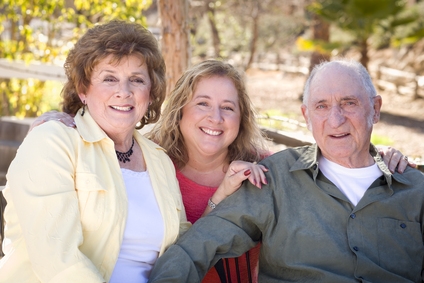 Are you one of these people who can hardly wait to retire?
Do you dream of the day where you get your coffee for FREE?
Do you know of people who retire and then pass away?
People are living longer. Some people count the days to retirement and others like the x-ray technician are dreading it. Is she concerned about the lack of social interaction? Does she think she will be bored?
Like all things in life it is essential to have a well organized plan for your future and for your retirement.
Here are Getting it Togethers TOP 5 tips on Getting Ready to Retire – enjoy the ride.
Tip#1: Make a list of all the benefits of retirement. What does it mean to you? How does it look? How will you fill your days? This could be the perfect time to take up golf lessons, hang out with grandkids or volunteer. Just because you are 65 plus does not mean your life has to stop. Once they retire most people wonder how they ever had time for work. I hope you are one of them.
Tip#2: Make a list of any pitfalls. There may be some downside to retiring if you are not prepared. My partner is older than I am. Most likely he will retire before I do. Does that mean I won't have to cook dinner anymore or will he be off golfing? Have you got your finances in order? Are you concerned you won't have enough to do? I could only wish. My bucket list is so long that I think I will run out of time before I get it all done. Hope you feel the same way. Leave me some of your most exciting bucket list items in the comment box. I'd love to hear them.
Tip#3: Keep your brain active. One of the best ways to reduce memory loss is to keep your brain as active as you can. Crosswords, Sudoku, Scrabble, etc. keep the brain active. Reading and working on the computer are also very important. It is important to keep up with the times so you can be current and engage in stimulating conversation with younger adults.
Tip#4: Stay physically active. The more movement you have over the years the more beneficial in your retirement. Exercise increases strength, mobility, brain function and an overall feeling of well being. Exercise reduces stress. It boosts your immune system and keeps you young. Be sure to select healthy food choices.
Tip#5: Stay socially active. The most comments I hear is: "all my friends are gone; who can I hang out with; my family is busy; they have their own lives." All of this may be true so it is important to get involved in new social outlets. Community centre's have many senior activities. They have great physical activities as well. Dancing, road trips and parties. The seniors at my gym can put some of the youth to shame. There is no stopping them.
Retirement is a new phase in your life. It means setting up new schedules and new routines. It also means keeping your home organized because you might find yourself downsizing. Downsizing is something that can take place over the course of time. Downsizing is one of my specialties.
How would you like a FREE 30 minute phone consultation on downsizing? We will discuss how to effortlessly downsize. The pitfalls to avoid and how to start downsizing. Get your free session here.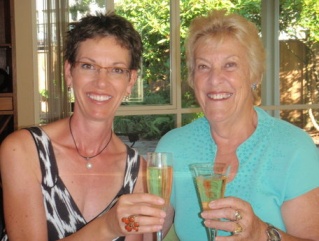 Are you the adult child of an aging senior?
Are your parents still in the family home? Is it time to downsize them?
Are you a senior wanting to downsize?
Seniors are our largest growing demographic. You may be one of them or you may have parents that fit into that category.
My mom is 79. Fortunately she is still able to live in the family home however that does not mean that is the best idea. Some experts have the theory that it is better to downsize while you can still make all of the major decisions and your health is still really good. I would have to agree.
All too often I work with clients who are not capable of downsizing. Their grown children are so busy with their own lives that they are not able to help either.
Check out this short video on downsizing seniors. Plus Getting it Together's game plan.
1. Have a family meeting to decide when a good time to start downsizing is. My Aunt did this and came up with the age in which she felt was appropriate to move into something smaller. She has given herself a couple of years in which to plan for and execute the move. In the meantime when her grown children are over they work on a certain area of the house. For example, they did cookbooks the other day. This was a funny one because my cousin asked my Aunt which cookbooks she was still using to which my Aunt replied "none, I do not cook anymore". Lol
Ok so that was easy. All the cookbooks went to the second hand book store.
Next in line were the volumes of encyclopedias. The money people have spent on encyclopedias to realize that now a day's Google does it all for us. Off to the used book store they went.
2. Decide who will help you or your aging parents with downsizing. Chances are your grown kids have a young family of their own. Their time may be very limited. Is it best to hire a professional organizer to help with the downsizing?
3. Where do you want your items to go? This is always a tricky question. I know of people that again have a family meeting. They get each person to put their name on the back of any items they would like once the downsizing starts and/or when the aging parents pass away. Are there collections that need to be sold? Are there family heirlooms that need to be preserved? Are there other household items that need to be donated or tossed? This is where I come in. I will sell, donate, or toss items for my clients. I think if people know their items are going to a good place they are more likely to part with them.
What items will be needed in the new smaller living space? This might be a tougher question to answer until you see the new smaller living space. Once you do, you will be able to decide what stays and what goes.
4. When should you start downsizing? TODAY! If you have allowed yourself enough time you can break this downsizing project down into bite size pieces. Try not to leave this project to the last minute. Change is hard on most people. Downsizing is one of the biggest changes a person might do in their life. Embrace it.
Would you like a FREE session over the phone? Contact me today to get yours. We can discuss your downsizing situation and come up with some solutions in order for you to move forward right away.
Have you had any experience with downsizing a parent or have you yourself recently downsized? If so please leave some helpful comments in the box below.
How many hours are in your day?
This is a trick question. Joking aside we all have the same 24 hours in a day. It is how you use them that counts. Some people have a very high value on time while others do not.  Some people seem to cram a lot in a day while others do not want to. Since we are all given the same amount of time in a day it really is up to us as to how we spend them.
Are you spending yours the way you really want to?
For sure most of you have certain obligations in a day. For sure some of you have certain responsibilities in a day. Once those obligations and or responsibilities are taken care of you can then look at the rest of your time and see how you are spending it.
Check out this short video on time management.
Did you know that 28% of our day is spent on email? YIKES!!! You have heard it from me before however it is worth repeating.
Unless you have the type of job that requires you to be on email all day only check email twice a day. For sure only check your personal emails twice a day. Check it at noon and again at 4 pm. You will be shocked at how much more time you will have. You will be surprised at how most of your emails can wait from 4 pm until noon the next day. Give it a try and let me know the results in the comment box below.
Did you know that 60% of people check work related emails while on vacation? Giving yourself a mental break actually increases your productivity once you get back to work. Our minds deserve a break. I hear people say "ya but if I do not check my work emails while I am away I will come back to hundreds of emails." My question would be "how many of those hundreds of emails have taken care of themselves while you have been away?"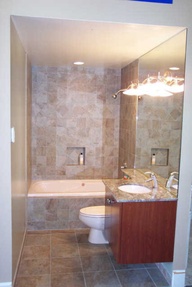 This is shocking…59% of people check their emails from the bathroom!! Is this the reason so many phones end up in the toilet?  There is nothing that cannot wait until you have had a few minutes of private time.
30% of people describe most days as being stressful. Well I guess so if you are taking your phone with you on holidays and to the bathroom. Having proper time management really does ease the stress.
I have found that using the weekly plan sheet eliminates so much stress and increases the number of minutes you have in the day. If you have not received your FREE copy of my Getting It Together's weekly plan sheet please email me right away and I will send you a copy. Then in your FREE phone session I will give you the step by step methods I use to implement this weekly plan sheet into my life. I recommend colour coding along with getting real about your ideal day.

51% of people admit social media at work hurts their productivity. What about the other 49%? I guess they are not admitting it! Social media has its' time and place. What I have found about social media is that it is so easy to get distracted and start web surfing without that being your intention. Before you know it 2 hours have gone. Never to been seen again.
I highly recommend having a set amount of time blocked off in your weekly plan sheet for social media. Stick to that plan and see how much more time you have in your day.
The average person has up to 13 different time management methods and they still forget stuff. Are you strictly an electronic kind of person or do you still like the paper method? Pick one way or the other and stick to it.
Another great tip for increasing your time is to illuminate interruptions. Did you know that most people get interrupted up to 7 times a day while working on a project? This might be at work or at home.  These interruptions can add up to 50% of your day. There is nothing wrong with putting a sign on your door that says "please do not interrupt unless the place is on fire. I will be available at X time to answer your questions."
Many people feel that multitasking will increase their time. In fact the opposite is true.
If you focus 100% on the task at hand you will get it done faster, better and with less stress. Please see one of my previous blogs about "Clutter and how it is affecting your relationships."