Would you like less stress and more quality time with your family?
Would you like more time to enjoy pleasure activities like sailing, traveling, golfing, or skydiving?
Has your summer home become a catch all for all items not needed in the city?
What if you could find anything in your house or garage in 20 seconds or less?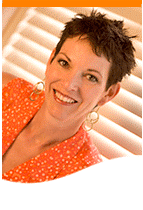 My name is Rowena List. I'm the powerhouse behind your organized life.
I can show you how to "get it together" and keep it together.
I offer:
Start by getting a copy of my
Top Ten Organizing Tips ebook.
This ebook provides a simple 10-day plan for organizing 10 areas of your home in 15 minutes or less. 
Get your copy now, for FREE!
Simply enter your name and email address to the right and claim your complimentary gift immediately!
(I promise to never share your info.)

May this be your most together year yet!
Rowena
rowena@gettingittogether.ca
604.520.9550